Navigate to gatech.mywconline.com or click "Make Appointments Here" on our homepage and log in using your GT username and password. If this is your first time logging into our new platform, you'll first need to fill out a brief registration form to create your profile. Once you've done that, you'll be able to schedule appointments.

Use the Appointment Search tool to find an appointment that fits your needs.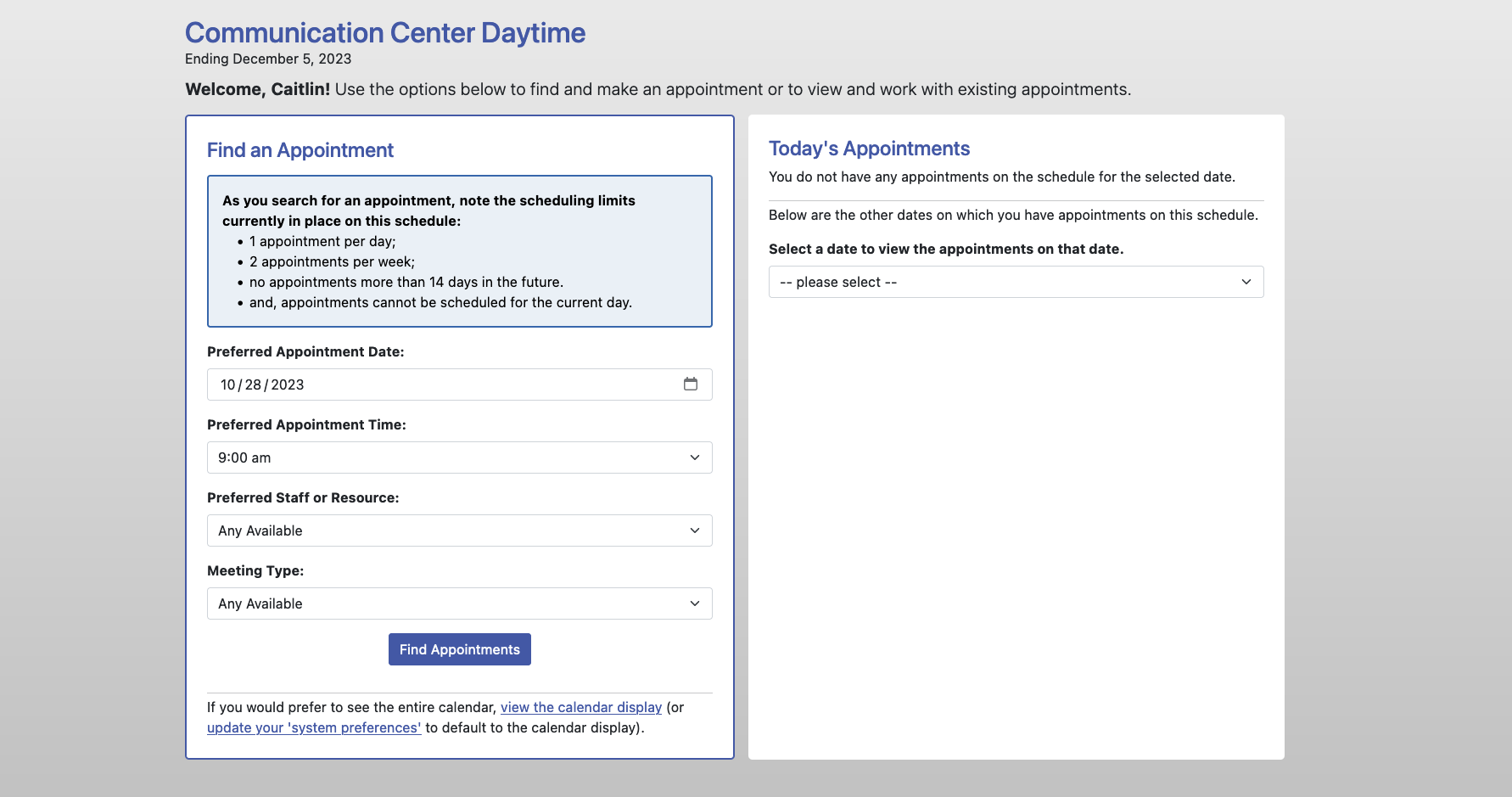 Select an appointment by clicking "Reserve." Then fill out the form and upload your document if needed (required only for written feedback appointments). You'll receive an email or text confirming your booking.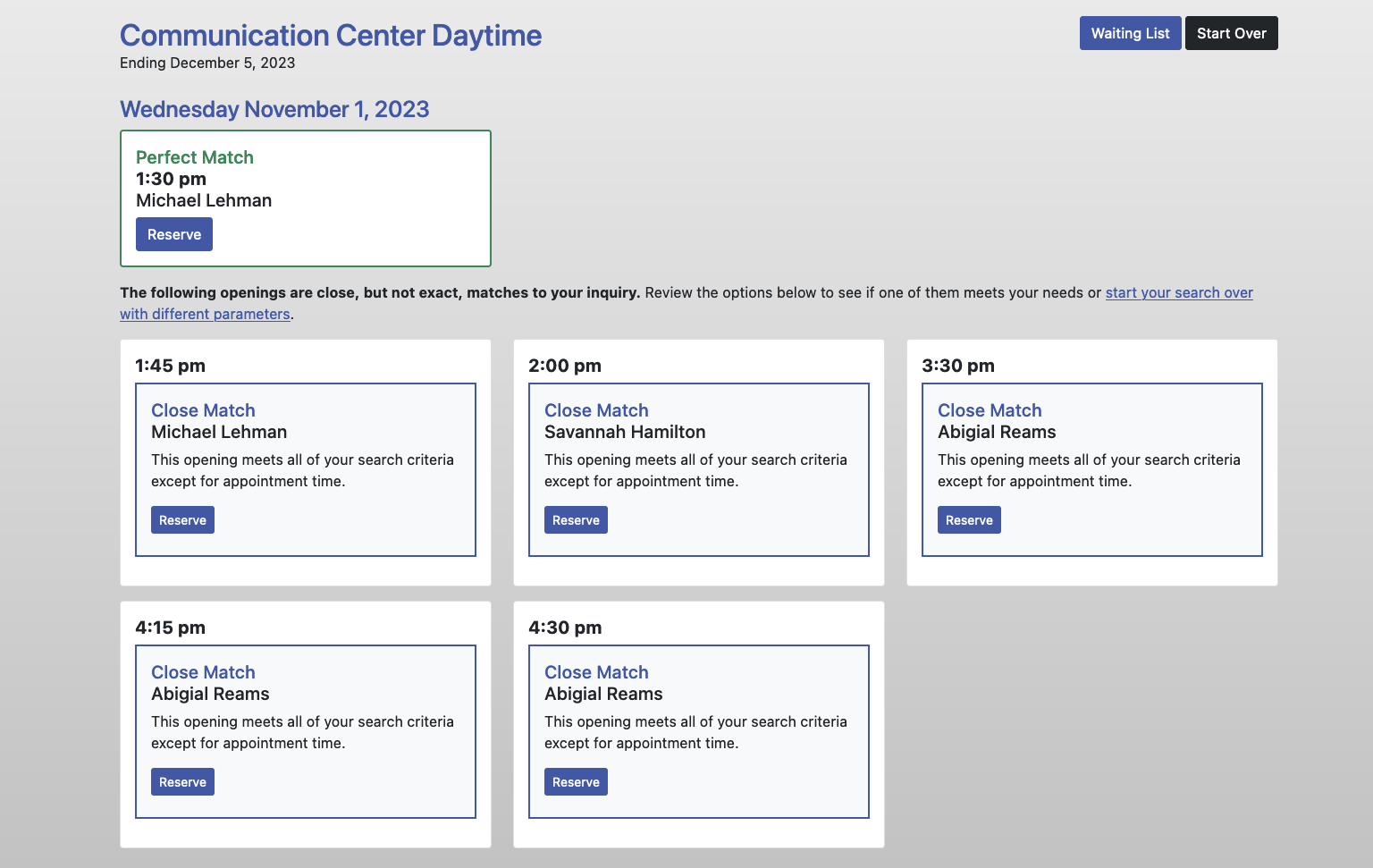 If you prefer, you may also make appointments using the Calendar. White boxes indicate available appointments and appointments are 45 minutes long (so you'll need to find 3 white boxes in a row). You can toggle between our daytime and evening schedules at the top of the page.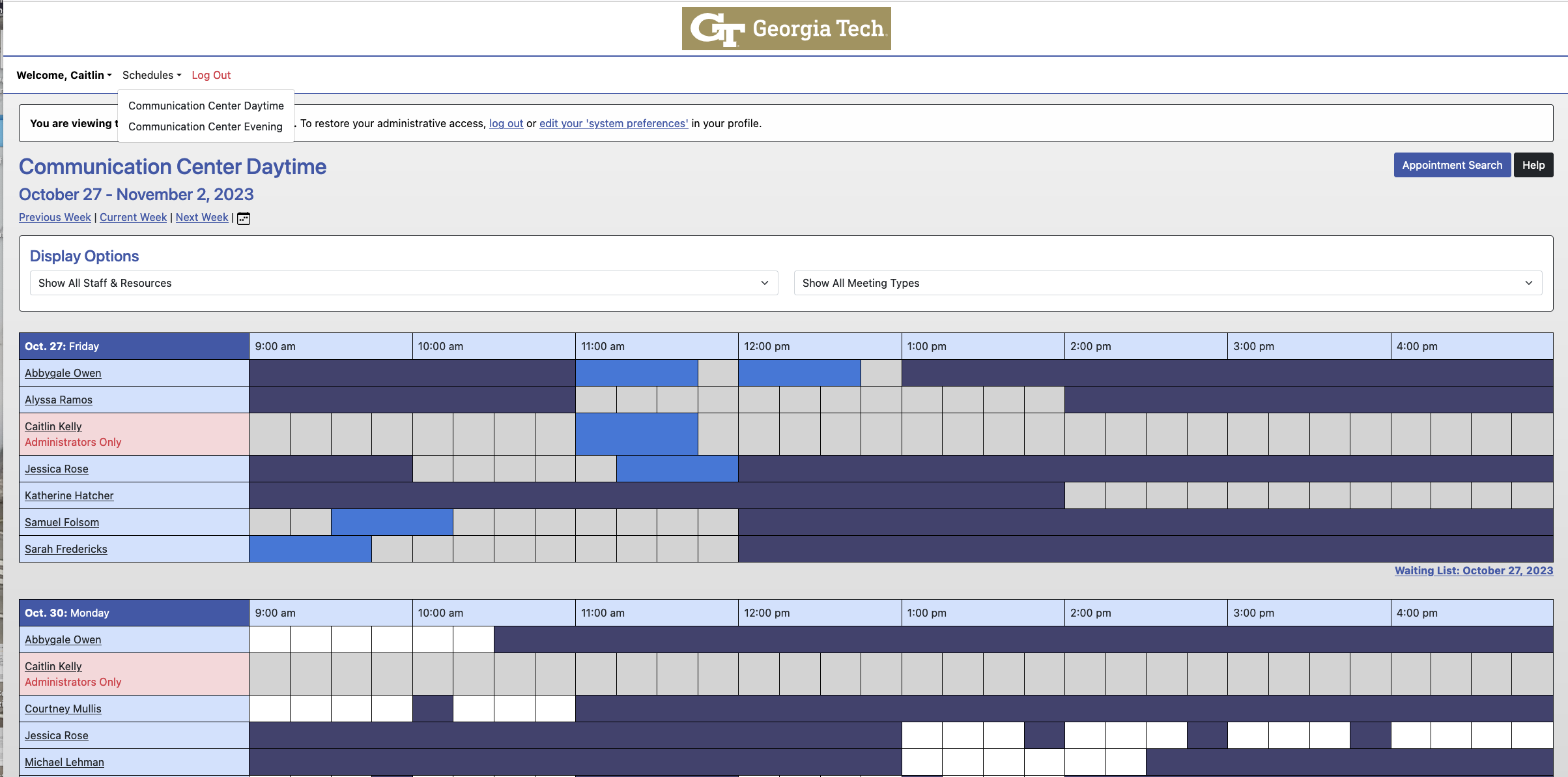 WC Online instructions for website.docx